Wildlife Habitats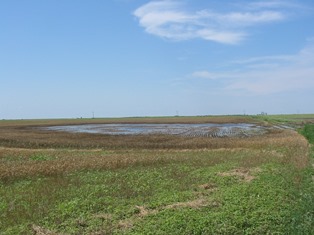 Wildlife use many aspects of nature to create their ideal habitat. These habitats provide a home as well as a place of refuge against other animals. Without good management, however, these habitats can become a problem. Here is some information on how to manage and control wildlife habitats.
Habitat Incentive Programs
It is important to maintain and protect wildlife habitats here in Kansas. Your ponds, pastures, farm grounds, and even trees offer many species a place of residence.
The term wildlife, in its most comprehensive sense, includes all animals on earth that have not been domesticated by humans. Their habitat is the general environment in which they naturally live. This habitat provides the species with all the essentials necessary for its survival: cover (protecting the animal from adverse weather conditions), food, water and breeding site(s).